Remember, it can take the body up to 30 days to adjust to a new pillow.
That's why we offer our 90 Night Promise to try your enVy® Pillow. Returns are easy anytime AFTER the 30-Night Adjustment Period.
See our expert tips for getting there faster. Please reach out to us if you need some help adjusting to the pillow by email , phone 1-888-279-9904 or check out our TIPS on our FAQ page before starting the return process. We may be able to help you adjust to the amazing benefits of your enVy® Pillow!
enVy Pillow Tips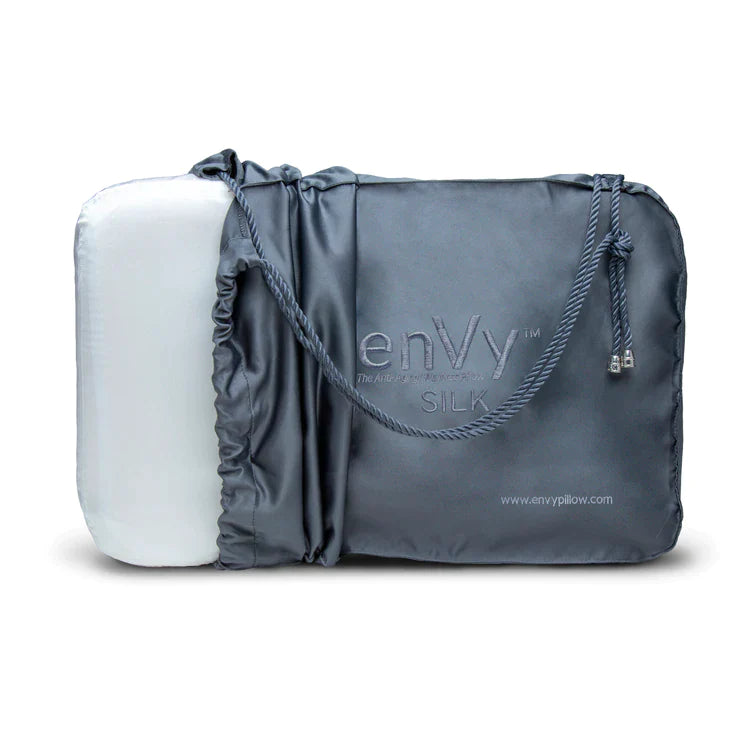 We KNOW! It's a Big Decision!
We understand that making a change in bed requires some time and patience. Research shows that it takes the body a minimum of 10 days to begin to adjust and experience the benefits of a new pillow. 
Feel free to reach out to us if you need some help adjusting to the pillow through email or check out our TIPS on our FAQ page .
If the enVy pillow isn't the pillow of YOUR dreams we are thrilled to take your pillow back, sanitize it, redress it and donate it to our network of local women's shelters.
Not Working Out in the Bedroom?
In the unlikely event that things didn't work out between you and your envy pillow, you may return it within 90 nights from your fulfillment date for refund. Detailed instructions below.
Our 90 Night Promise applies to the the enVy Pillows ONLY. All other enVy products such as pillowcases/liners, extra pillowcases/liners, face masks, sleep masks are NON- REFUNDABLE.
Start the return process for online orders HERE.
If purchased from one of our participating clinics please email us at help@envypillow.com and provide the store information, proof of purchase and date of purchase.
Once your request is approved you will receive an RMA# with complete instructions by email within 2 business days. Please note that you are responsible for shipping your pillow back to our warehouse in Canada.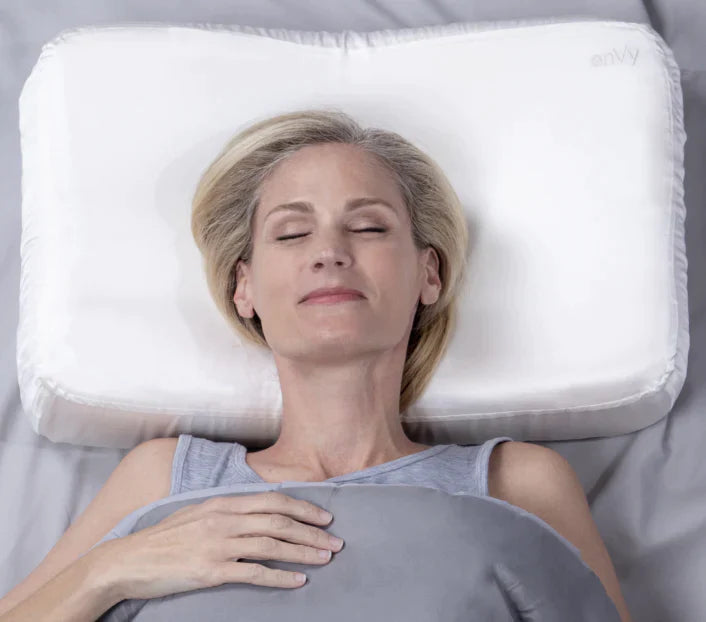 Important Stuff About Your Return
Please follow instructions carefully to avoid delays or any other frustration. No one needs that!
Start Return Process Here
The enVy pillow must be returned in its original packaging with all components in an appropriate box or bag. Missing components will be deducted from your refund.
The pillow and its covers must be in good condition to be eligible for a full refund. With the current dangerous climate of exposure to harmful germs we ask that you wash the pillowcase before shipping back to us. You can fold it and include it with the pillow.
Please note that items that are returned dirty, damaged or stained will not be eligible for refund. You must include original receipt /proof of purchase
You are responsible for cost of shipping to the address provided.
After we receive your return please allow 7 to 10 days for your refund (*which is product price plus tax) to be processed and credited back to the original method of payment. We do not refund shipping costs associated with your purchase.
Please note enVy® monitors return activity for abuse and reserves the right to limit returns or exchanges in all instances without liability notwithstanding any policy or warranty. All returns are subject to validation and approval at enVy's discretion.
Replaced products are subject to the same Limited Product Warranties of the original Product and the applicable warranty period runs from the date the original product was purchased. For example, the applicable warranty period for the replaced enVy Pillow begins on the date the original enVy® Pillow was ordered by you.